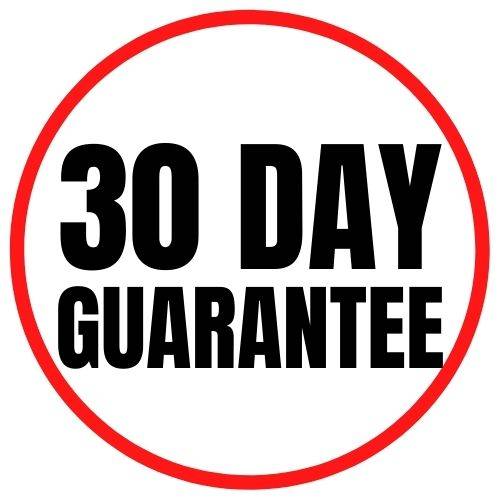 30- Day Money Back Guarantee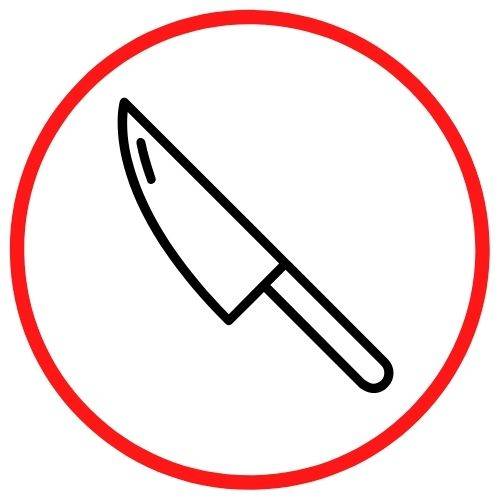 Free lifetime Manufacturers guarantee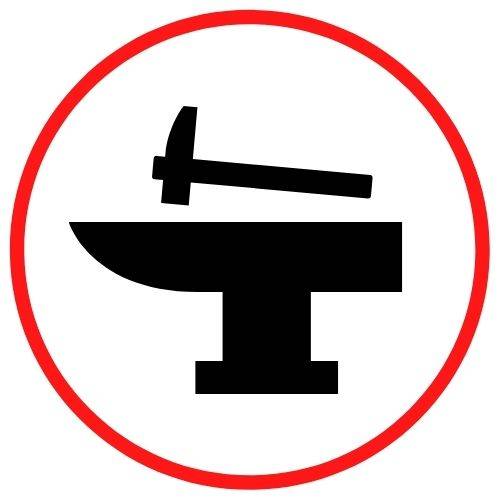 26000+ Members of the Cavemanstyle Family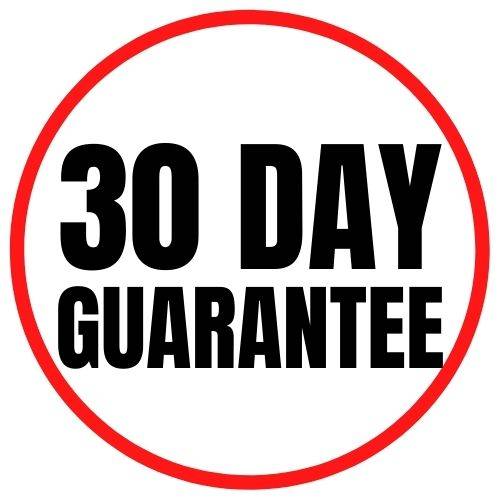 30- Day Money Back Guarantee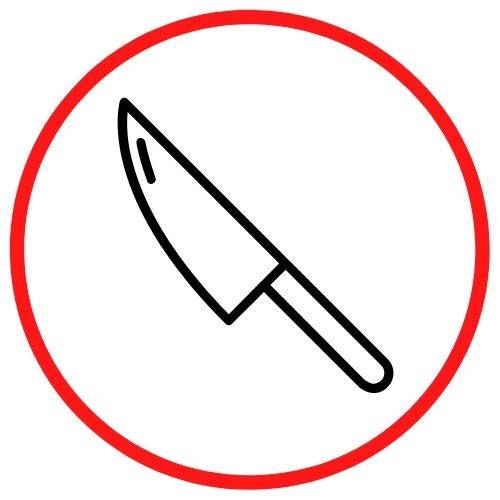 Free lifetime Manufacturers guarantee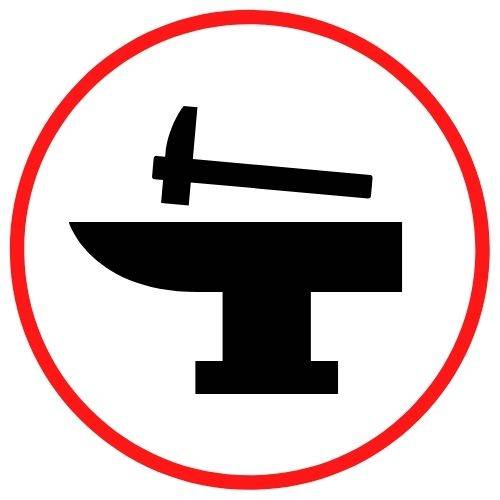 25000+ Members of the Caveman style Family
it's a traveling lightweight blade
makes it a must-have tool for on the go adventure
"I've been collecting knives my whole life; some for aesthetics and some for practical use. This is the first that covers both criteria. Beautifully fitted and balanced with a great feel to it. You can split a lobster trail cleanly and then slice an onion paper thin without needing to sharpen it. Great knife at an amazing price.
- Martin H.( Verified Buyer)


LIMITED TIME FREE Vegetable-tanned leather holster
Our customers are our family For a limited time only!
Every order of the UTILITY KNIFE included a FREE Vegetable-tanned leather holster Sheath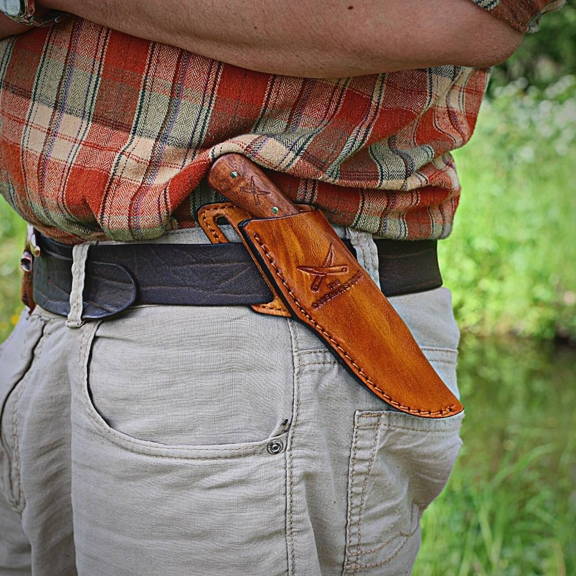 Vegetable-tanned leather holster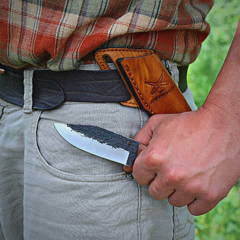 6 Key Benefits Of Using UTILITY Knife
LIGHTWEIGHT DESIGN Makes it a must-have for on the go adventures
STRONG AND STURDY Makes light work from carving wood, to peeling potatoes, to slicing steaks
FULL TANG & ROSEWOO HANDLE
it's a travelling cook's blade you'll want to take everywhere

HAND-FORGEND
This deadly blade traditional hand-craft combining high carbon steel and rosewood,this Caveman Utillty knife Will serve you a lifetime

VEGETABLE-TANNED LEATHER HOLSTER
whether you are camping, fishing, or just cooking at home the Utilty knife will have you cover
The design and shape of the ultimo knife makes it all in one knife and a must-have addition to the arsenal of every cooking and nature lover
The ultimo knife is made of top materials that give it perfect balance and control during use.
The ergonomic shape and revolutionary control hole give pleasure in any use of ultimo
Every purchase of that ultimo knife comes with a free genuine leather cover.So whether you are camping, fishing, or just cooking at home the ultimo knife will always be within reach
Ultimo knife built full thang with an oak wood handle, the blade of the ultimo comes made in a traditional hand -forged way that strengthens the steel to a level of 54-56 hrc. Which gives long use over the years
The sharpening process of an ultimo knife causes it to come insanely sharp straight out of the box take your performance to the next level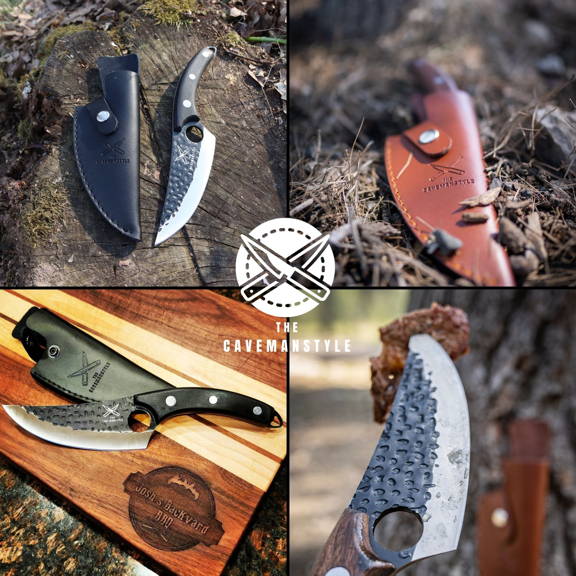 We use
leading materials
. Provide quality and use for years to come.
The blade is made of AUS-8 high carbon steel, strength Of 59-61HRC. Whether you choose the natural wood, It will be a great choice and a Great addition to your cooking arsenal.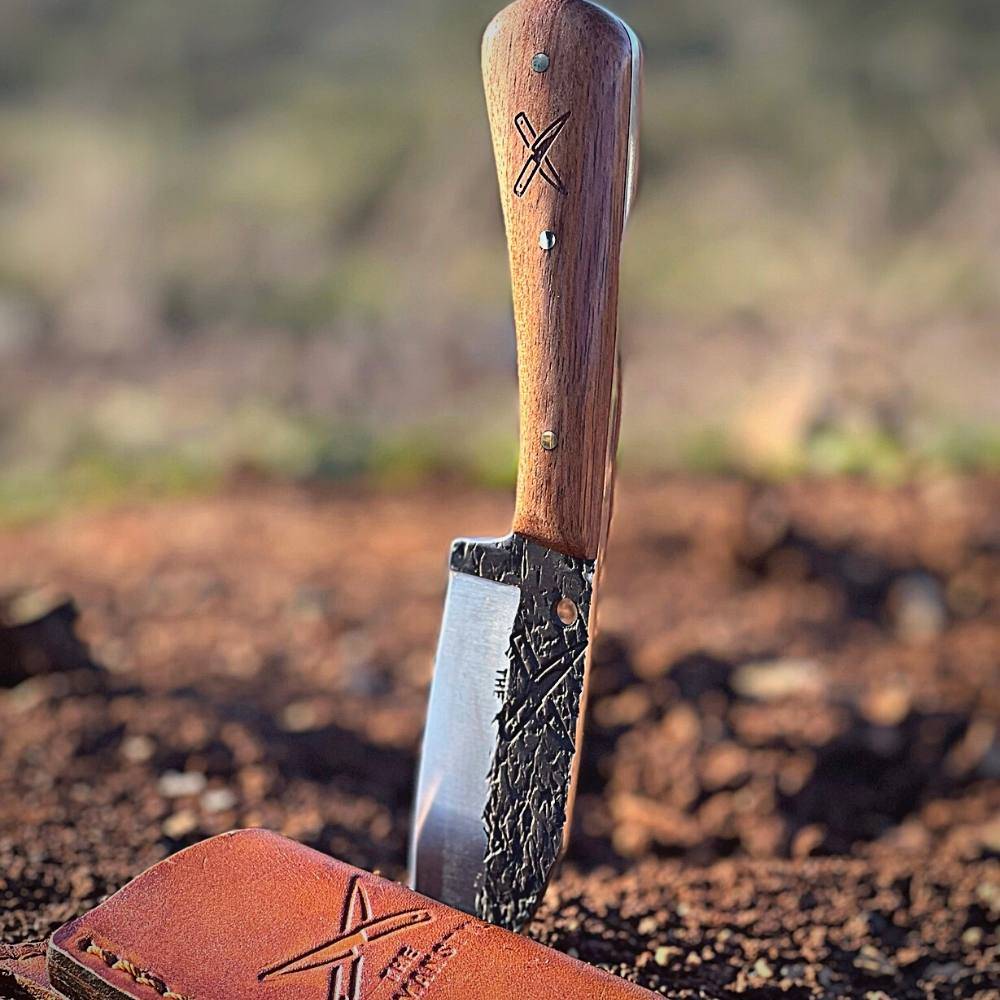 We use
leading materials
. Provide quality and use for years to come.
The blade is made of
AUS-8 STAINLESS STEEL
Hand forged Traditional process whit
ROSEWOOD Authentic HANDLE
,
it a must-have

for on the go adventures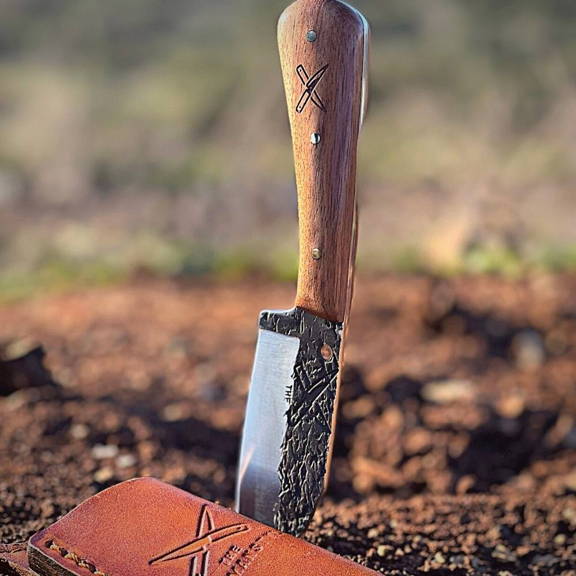 26,000+ happy customers and counting
What our customers are saying?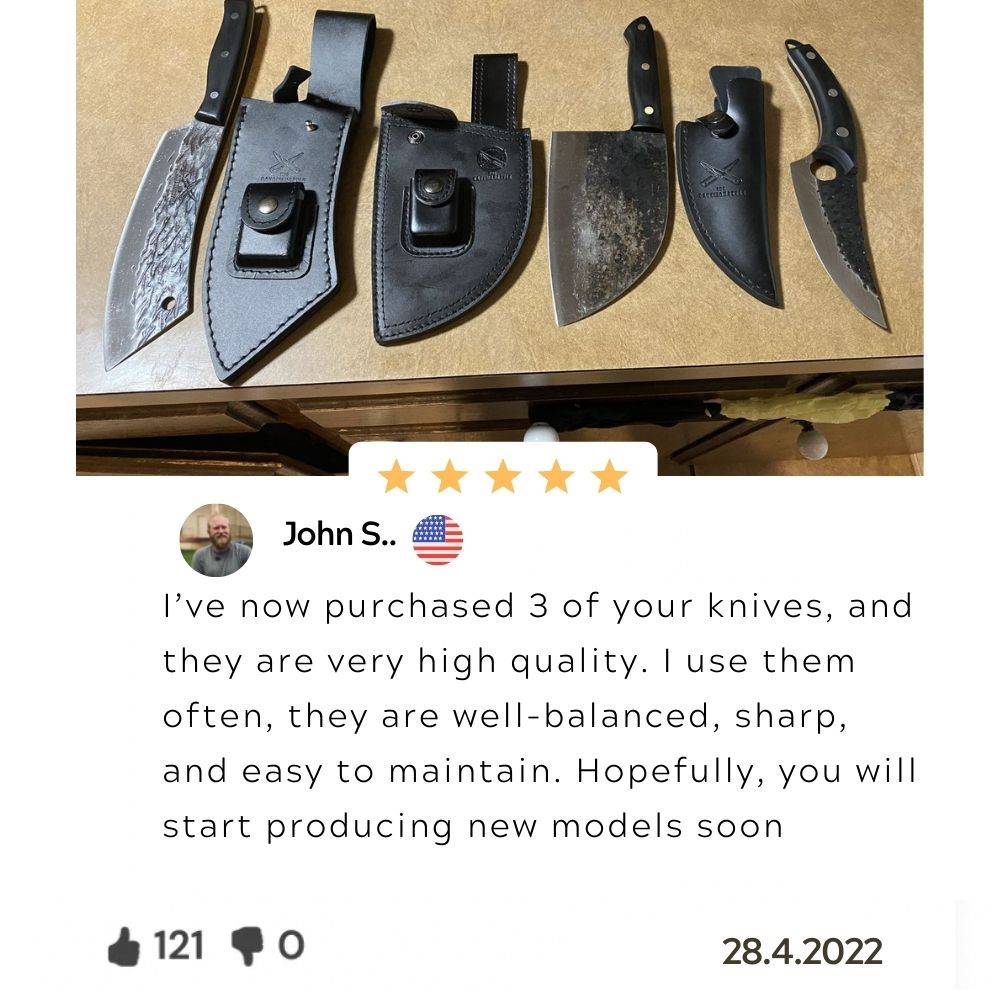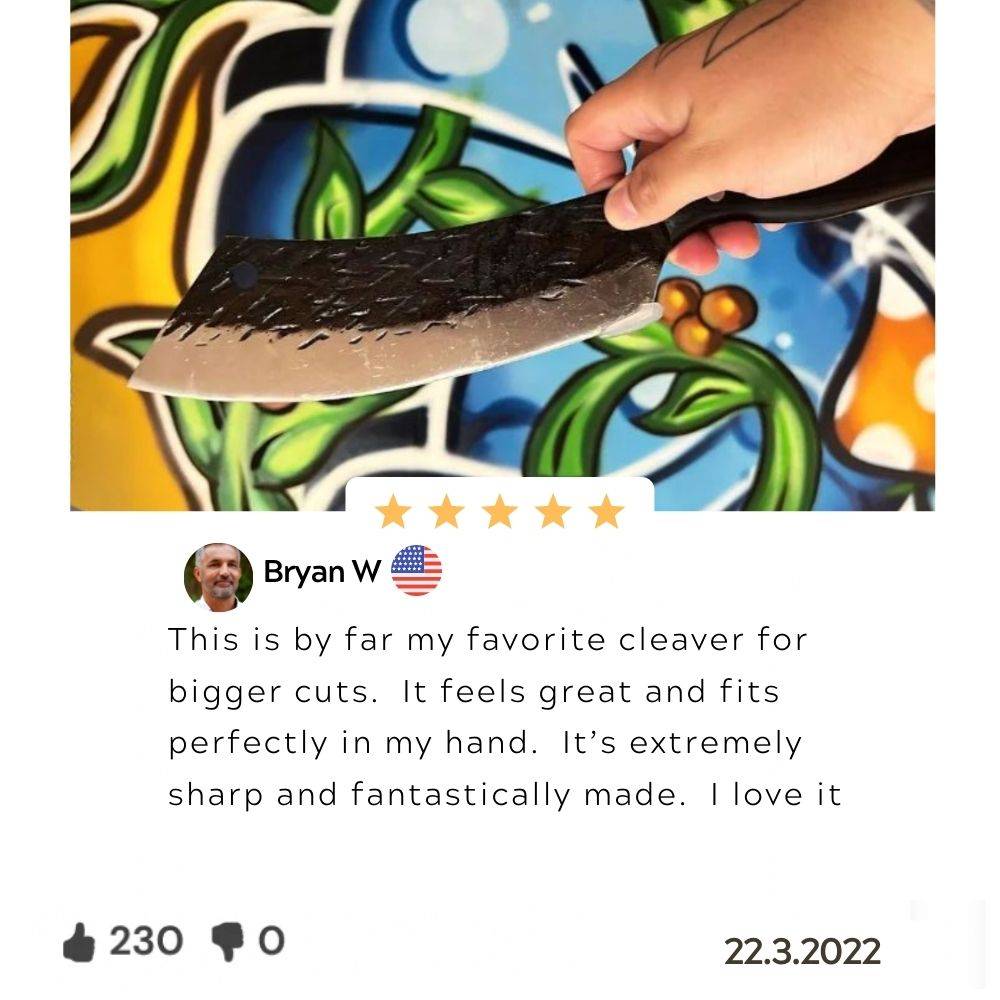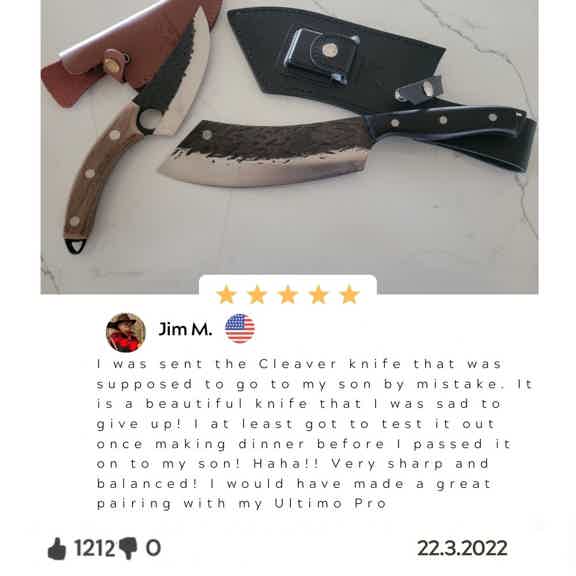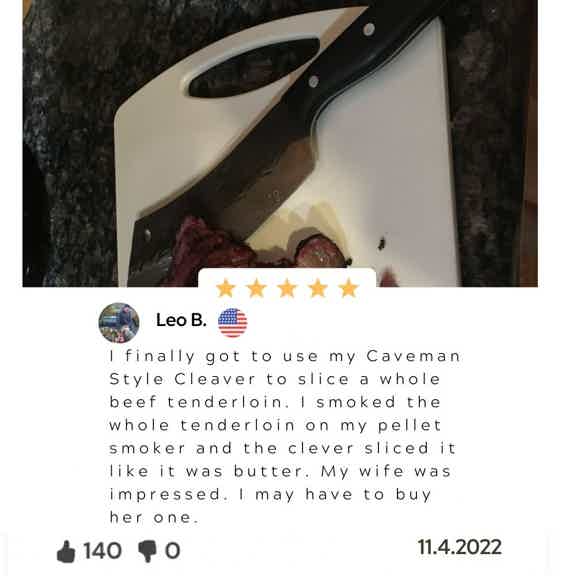 Choose your package and save big on your order
Frequently Asked Questions
How does the Caveman Utilty improve knife use?
The Caveman Utilty knife design for all day use knife
its lightweight ,Strong and sturdy, the right size & and it's a traveling badass look you'll want to take everywhere

Blade Material: AUS-8 high carbon stainless steel
Handle Material:Rosewood wood polishes three times
Blade width: 1.18 inches
Blade length: 3.74 inches
Total length: 7.4 inches
Blade Hardness Scale: 59 - 61 HRC
Sheath: Vegetable-tanned leather holster

All Orders are stocked and shipped from California ,US
Please allow 1-3 business days for us to process and pack your order
Noted:
Business days are Monday-Friday ; Holidays, Saturday and Sunday are not included in shipping days.
Shipping times :
US -Standard 3-8 Business days
EU- 15-35 Business days
Worldwide - 7- 17 Business days
The shipping cost does not cover the customs duty for your local country. By paying for your order you are accepting responsibility to pay for any duty customs fee charged by your local customs.
What does a lifetime warranty include?
Our warranty comes with every order , this includes any damage caused during delivery. such as breaks or scratcheIf you received a defective product Order details can be sent to: info@thecavemanstyle.com We will be glad to help
We are so confident in our quality of knives we offer a free lifetime guarantee on our blades.
Washing: Always hand wash and dry each knife after use . Never machine wash.
Lightly oil the blade (cooking oil works just fine) regularly.Sharpening: Our blades leave the workshop with an angle of 15° To maintain this edge for a lifetime we recommend using a good quality sharpening
What is the 30- day Money Back Guarantee ?
Every purchase is backed by a 30-Day Money -Back Guarantee. Try Caveman style Risk Free for 30 Days.If you're not satisfied, Noted! We do offer refunds & returns but only from unopened packages or products that were defected upon arrival Due to sanitary concerns & health/safety if the product has been used, we can not accept a return or refund. Email our team at info@thecavemanstyle.com for more info